A Cooperative Game!
The magic show is about to start, but chaos reigns behind the curtain! Rabbits are hopping everywhere and hats are rolling on the floor! It's up to you to put everything back in order. In Magic Rabbit, players collaborate under a time limit to put rabbits and hats back in a precise order.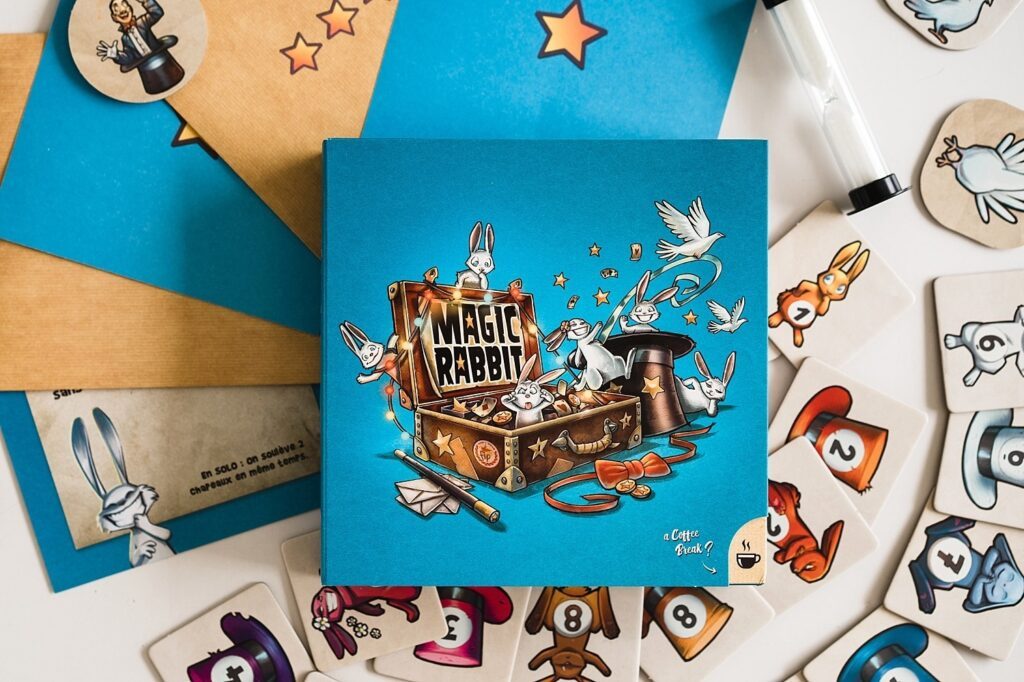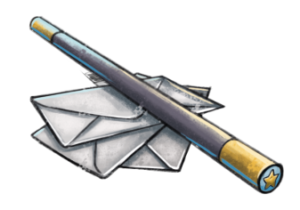 Challenging Levels!
Keep the surprise.

A big part of the fun in playing Magic Rabbit is discovering new levels of difficulty as you progress through the game.
Magic Rabbit contains 3 envelopes sorted by level of difficulty. And it even includes an hourglass. AH!
We therefore advise you to save this part of the game for later! After you'd have completed the first step in your training to become a Magician, you'll be able to proceed to the first "1 star" level. Then follow with the "2 stars" one …and finally the last "3 stars" level for the magicians who rock!
Here an "almost" complete version of the game as a Print & Play to discover it!
TIP: You can use a cell phone with a 2:30 timer instead of an hourglass! (We tried everything but an hourglass in PnP turned out to be impossible to make…)
Then come back here to discover 3 new levels!

The rules in only 2 minutes.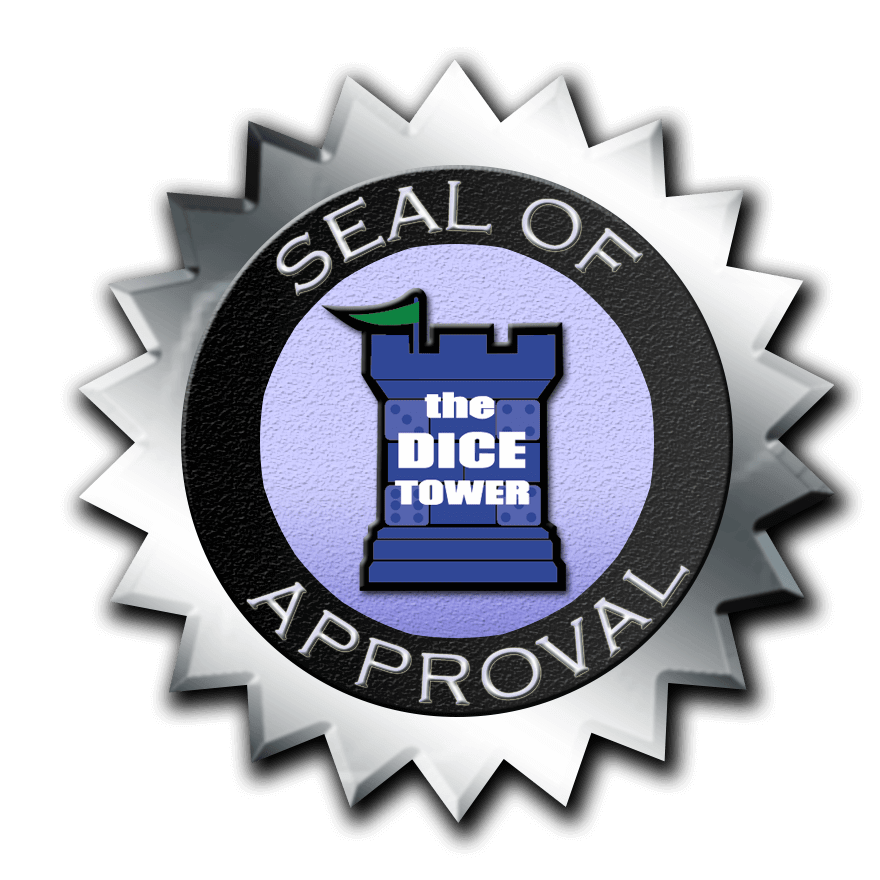 Dice Tower Approved!

---
Play with 3 exclusives levels!
On 2020 April 17th, during the French Covid lockdown, we' ve come up with a nice Easter gift for you! And this gift came to us from a small band of impish rabbits! Who knew!?