Try to save as many Aztecs as possible from the Alien invasion!
The Aztec people are being attacked by invaders. Your goal is to gain points by gathering the inhabitants of your city and to try to protect them from flying saucer attacks.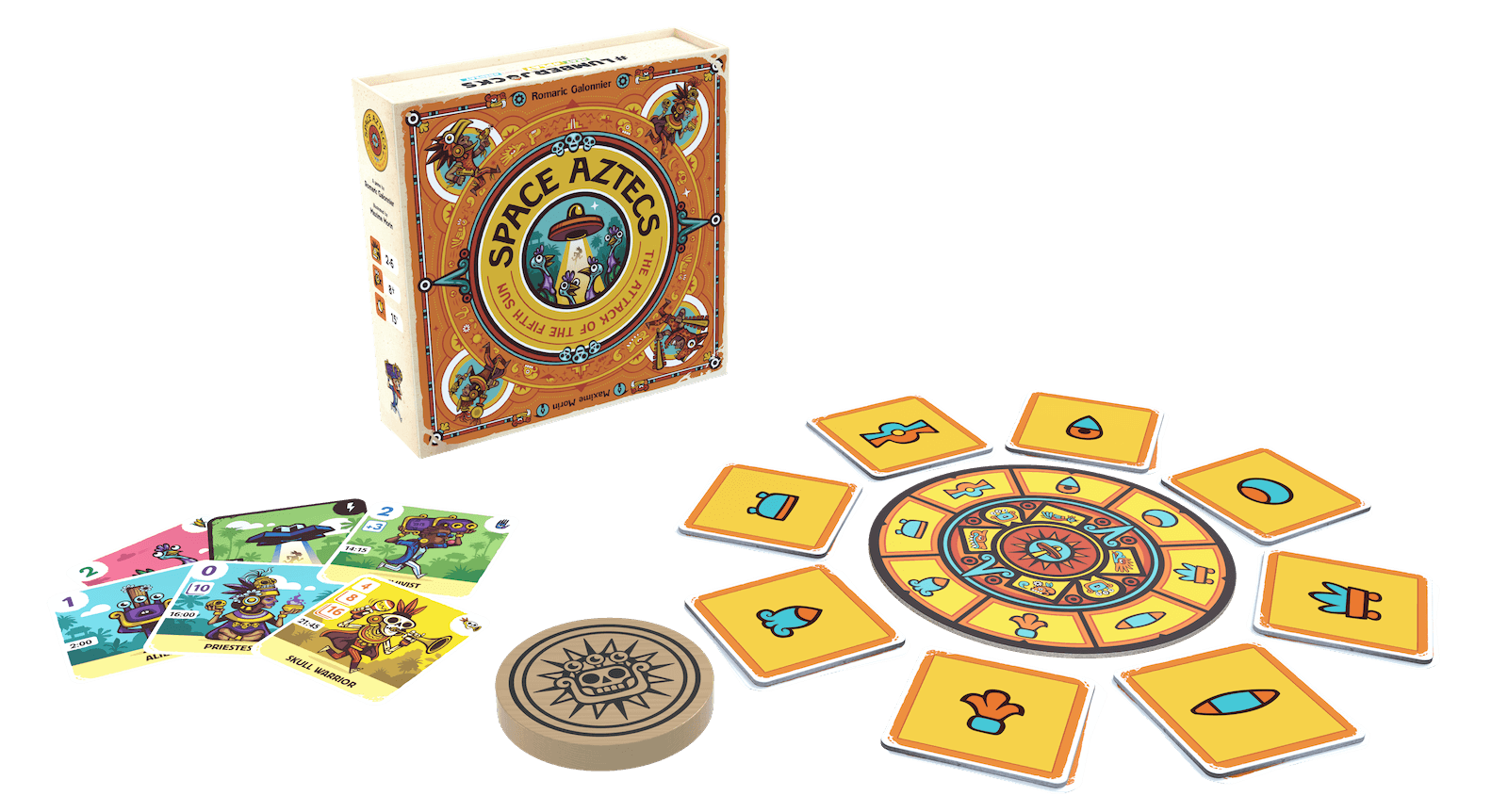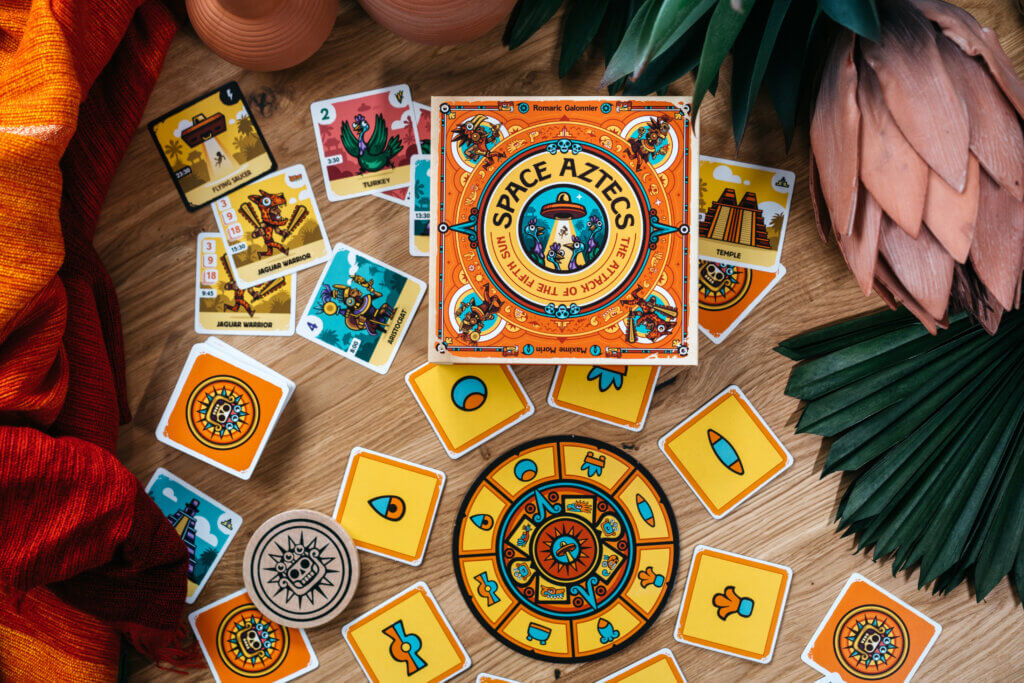 Space Aztecs rules
Each turn, starting with the first player, you will choose a deck of cards from the 8 available. Then, you will simultaneously choose a card to play, paying attention to the time of day. The first player to play a card will also be the first to choose a deck of cards in the next round! 
There are four families of cards: Warriors, Superiors, Villagers and the secret agency "No Can Do, Busy with Flying Saucers". Each family has its own specific scoring or special effect. Some cards allow you to score points, others allow you to trigger flying saucer attacks. The game ends when two decks are empty or a certain number of flying saucers have been played (depending on the number of players).