As we announced in the first part of the article we leave the floor to Vincent.

– Hi Vincent! I don't think you need an introduction, but before we start talking about LUMEN, could you tell us which projects have stayed with you throughout your long career as an illustrator (board game related or not)?
I've worked on illustrations for over a hundred games. Choosing some titles over others is always a delicate affair, but… The first games that spring to mind are Lewis & Clark and Discoveries, which allowed me to transfer an important part of American history into images, by fully exploring the theme, graphics and visuals. Detective: City of Angels was an enormous playground for me, allowing me to experiment with new approaches. The game featured a strong relationship between the text and the images, the narration, and the development of mixed techniques that allowed us to obtain a retro-vintage rendering. Most recently, The Quest for El Dorado and its expansions gave me the chance to develop an entire universe, its locations, and its characters from scratch. I was given complete freedom, because the publishing work was only done after the illustrations were finished and not before or during that process, as is usually the case. I delivered 'turnkey' packs to publishers and distributors of the game around the world.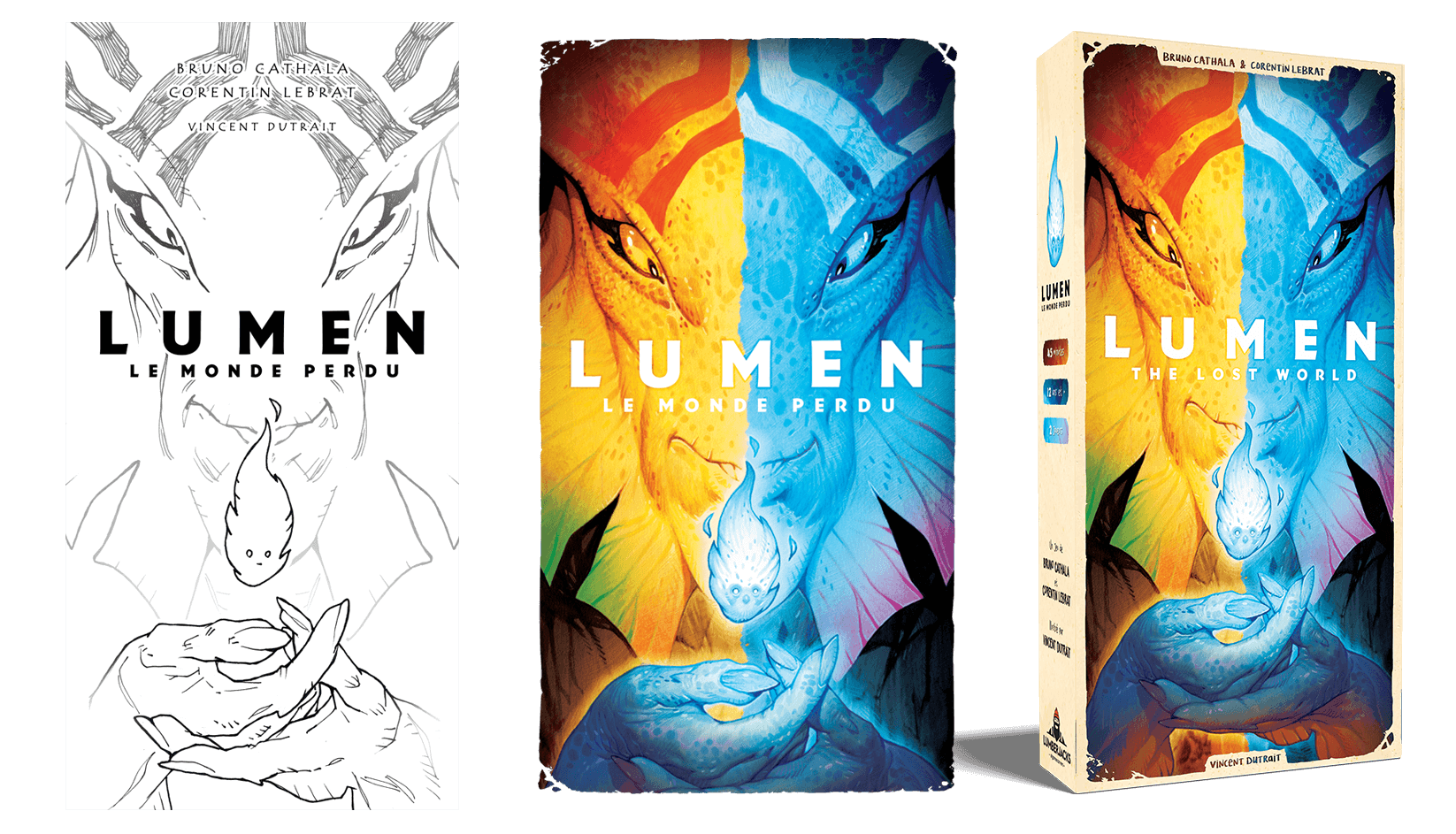 – We're curious to find out what goes on inside an illustrator's notebook. Could you tell us what your main steps are for a project?
To start with, I like to have a deep understanding of the game. That includes its rules, but also the point of view of the publisher and the designers. Any 3D views, or pictures of game sessions or the game's setup will help me tremendously to immerse myself in the game and understand its spatialization – even with prototypes that have very preliminary artwork or none at all. This allows me to better define the impact and function the illustrations will have in the game.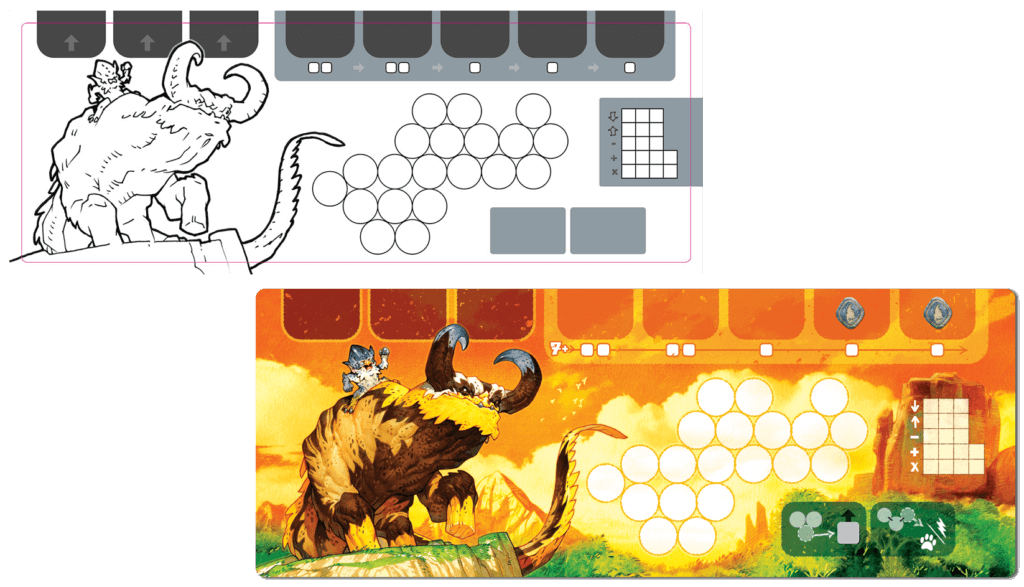 Once the final list of illustrations has been defined, to support my creative process I spend a lot of time researching and collecting documentation and references about the theme. I do that online, but I also read books and watch movies. To create a credible environment, I always work in a very documented way that's not too dissimilar from documentary fiction. This is followed by a phase of sketching and montage, which further develops the idea I have in mind and the direction I would like to go in.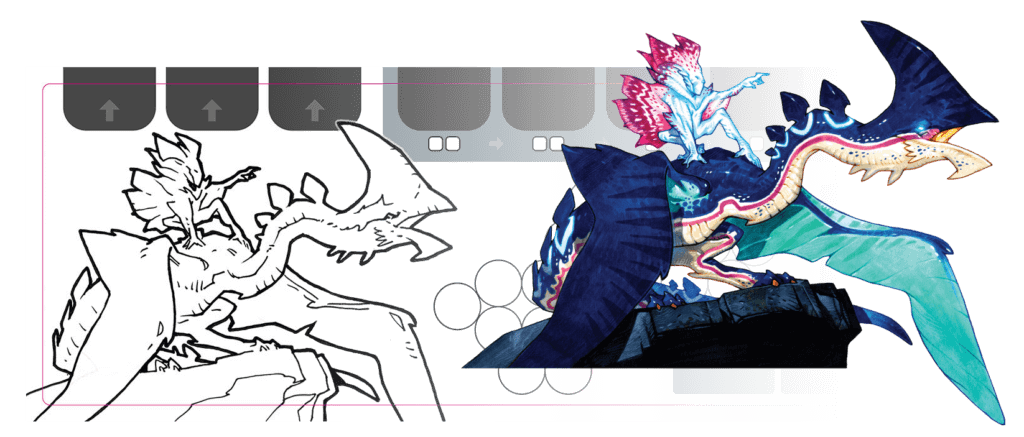 Once this step has been approved, I start coloring. I've always worked in a traditional manner, with pencils, brushes and paintings on paper. Having to make modifications afterwards can be very delicate and dangerous, so I always take my precautions to avoid complications on finalized images.
As a last step, after scanning and scaling them according to the manufacturer's guidelines, I hand over the final illustrations to the publisher. At this point, the illustrations are ready for the desktop publishing process, and finally for printing.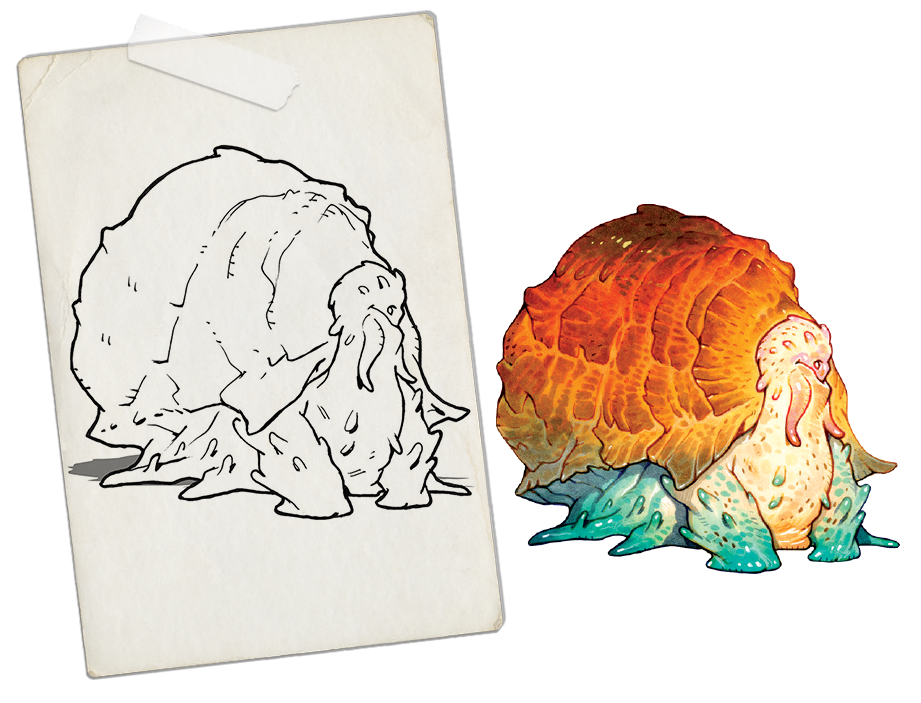 – Let's talk a little bit about LUMEN. How did you come up with this theme, and what was your role in the decision making process?
At the start of the project, we first talked about insects in a garden: ants, grasshoppers, etc. Even though that theme would have worked well with this game in terms of gameplay mechanics, we felt it had been done many times before, and we feared redundancy and confusion. Instead of drawing ideas from familiar places, we decided to invent our own universe, something unique. Finally, we landed on 'insects, but somewhere else', on another planet.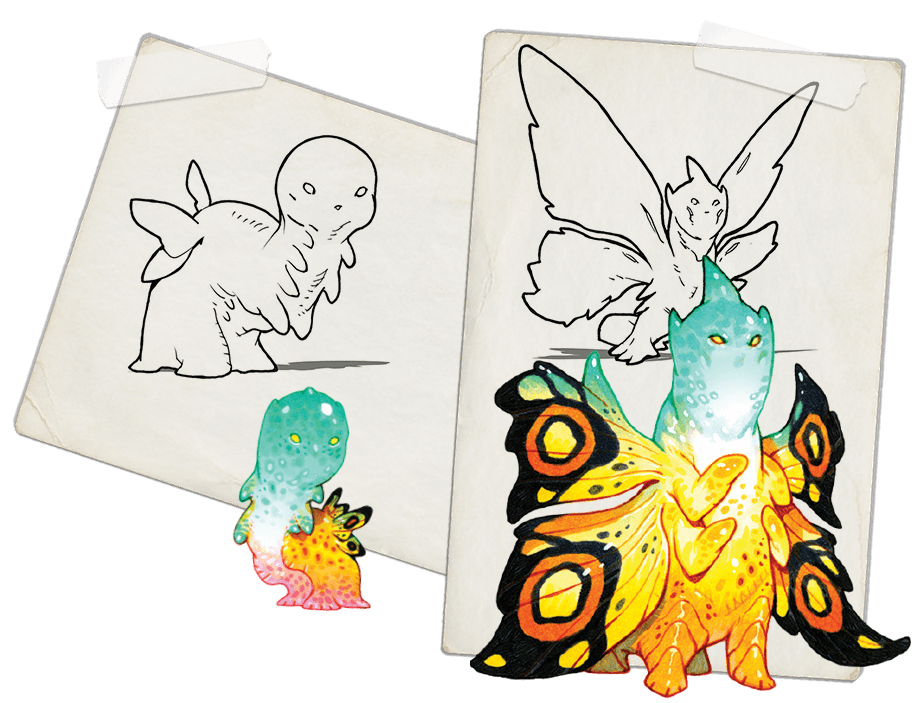 While coming up with the creatures, I wanted to avoid creating something that was too cryptic or too distantly removed from what people know. I used shapes and abilities of real-life insects, so the players can easily identify them: this is a spider, that's a snail, a beetle, a butterfly, …

– What can you tell us about the tagline "The Lost World" ?
One of my favorite novels is 'The Lost World' by Sir Arthur Conan Doyle. You could say Lumen is a nod to this book, in a primordial sense. It's the dawn of a new world: what Earth could have been if it had taken a slightly different path…
During our visit to the the french blog and youtube channel Un Monde de Jeu with Bruno and Corentin, Martin Vidberg (the journalist) organized a video meeting with Vincent. To see thisFrance-Korea exchange, it's here:

To see Vincent's superb preparatory illustrations for Lumen: The Lost World, see the Lumen article on Vincent Dutrait. Part #1.