---

Hello there! Isn't Valentine's Day coming?
Bruno and Corentin wished to make you a Valentine's Day love gift. In this ascent like no other, test the intensity of your love and ABOVE ALL, check your couple's Harmony level!
PLAY Valentine's Day TREK!
The rules are simple and are explained on the card itself!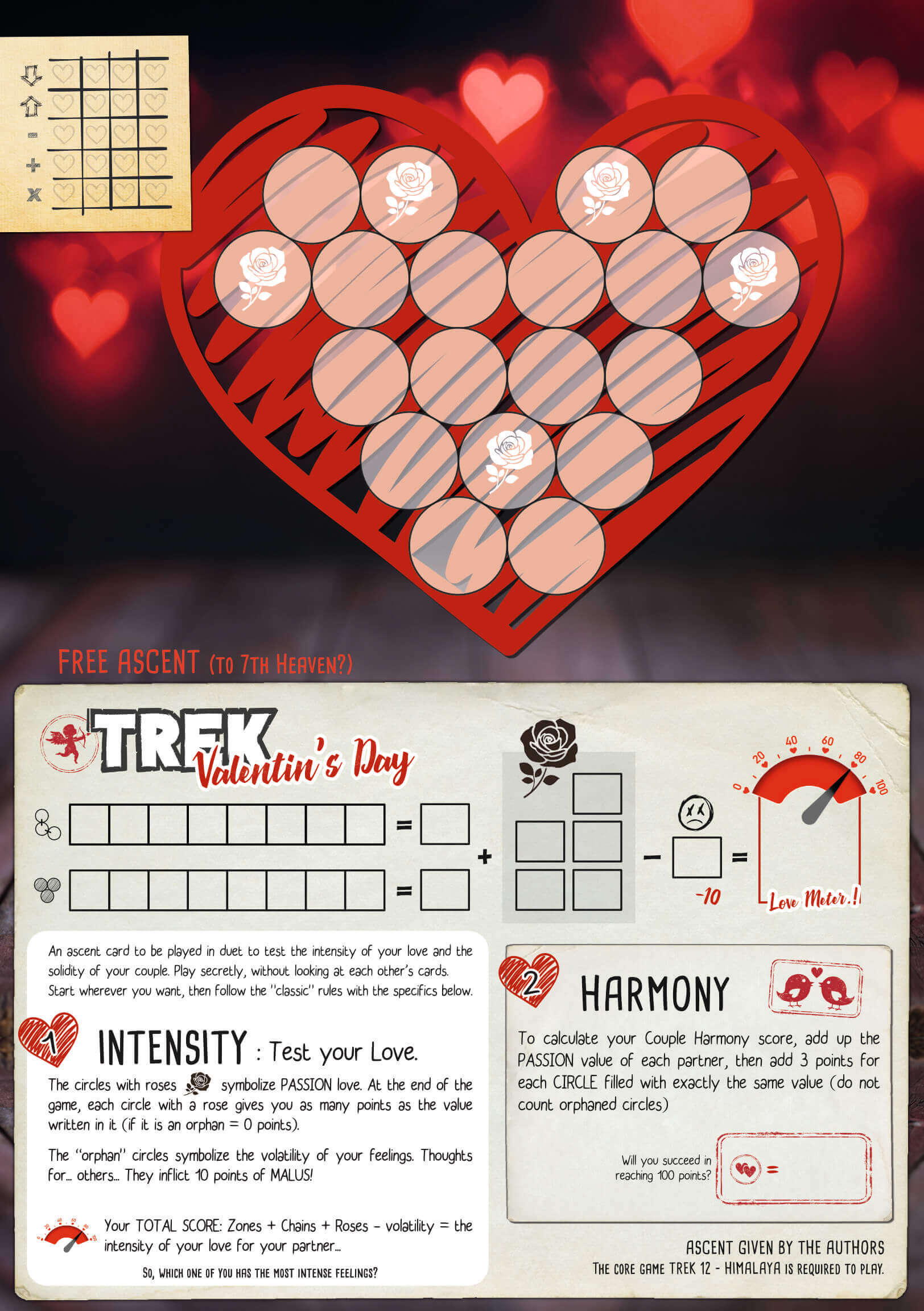 The core game TREK 12 – Himalaya is required to play with this free expansion.
Click on the download links below to get the card.
Note: Printed at 95%, this card will fit in the game box!